Traumatic events can be painful to anyone, but they are concerns to note within your property. Such events include homicides or suicides, an unattended death, or a blood spill. Cases of assault and other forms of harm can also be traumatic. An industrial accident could also be traumatic.
These traumatic events can cause intense stains around your property. You may deal with bloodstains that can increase the risk of bloodborne pathogens moving around your property. Industrial accidents could also leave dangerous chemicals that might harm other people and could even move about the air in your space.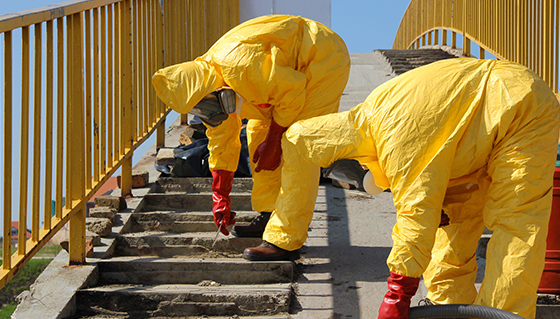 The pain of a traumatic event can be devastating. You'll require a group that is compassionate and will ensure you receive the help you need in cleaning up after the issue. Our experts at EM2 Corp Restoration will be there to support you during this time.
Our trauma cleanup workers at EM2 Corp Restoration will assist you in cleaning all the blood, chemicals, and other things on your property. Do not try to clean these items yourself. Our experts will ensure we will clean these spots the right way while keeping you and everyone else on your property safe.
We will ensure you receive the care you need during one of the most difficult times in your life. Our team at EM2 Corp Restoration respects your needs and will be there to help.