Asbestos had been utilized as a fireproofing and insulating material in many older properties around Canada. You could find it inside the walls of your property, or it could be in your roofing tiles. The material was particularly prominent around properties built before 1980, which is around when people discovered that asbestos is dangerous.
Asbestos is no longer appropriate for use today, as its fibers can become dangerous to people. Asbestos products can age and wear, causing its fibers to become airborne.
Small asbestos fibers can enter a person's airways and damage one's lungs and digestive tract. People who are frequently exposed to asbestos will be more likely to develop lung cancer or mesothelioma, conditions that may be deadly in some people.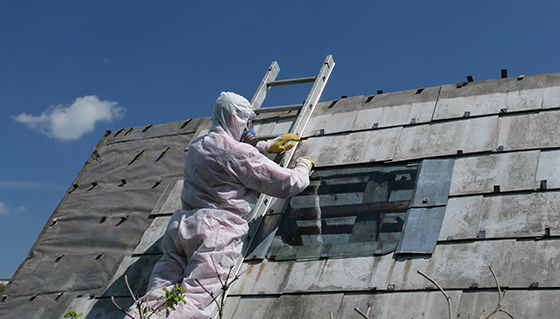 You may experience an asbestos leak in your property following a disaster. The leak may come due to a fire or other event causing an opening in your property that allows asbestos to escape the area.
Our team at EM2 Restoration will help you with your asbestos removal needs following a disaster or other damage to your property. We can also remove asbestos even if your property hasn't been hurt by anything. Our work can ensure the asbestos in your property is removed as soon as possible.
We can use powerful vacuums and other devices to clear out the asbestos in your space. Our work includes shutting off all air-moving items in your property and clearing out potentially fragile items. Our work will ensure the asbestos in your property is removed without possibly harming any other items in your property.